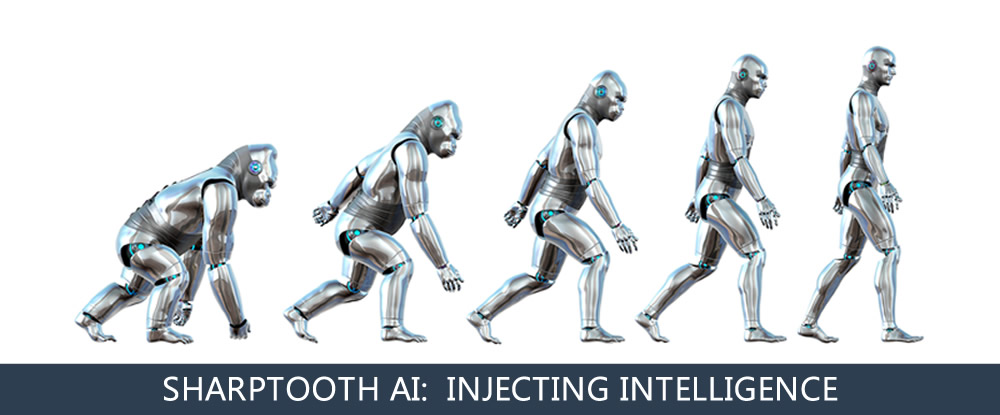 Sharptooth AI is a service that allows APPs, Nodes, Services, Robots, Games, Devices, Machines or Software to exhibit intelligence. Sharptooth allows you to easily add intelligence (AI) with voice recognition, natural language understanding, text-to-speech capabilities, game leaderboards, and mobile location services to any device/node.
Sharptooth Locate offers a mobile person tracking system utilizing Beacon & GPS Technologies.
Getting Started
Go Live date set for late 2015. Join our service to immediately see how you can add AI to your stuff.
Learn
Learn how Sharptooth can add intelligence to your device.
Where Used
Sharptooth already powers many interactive APPs, Games and Software.
---