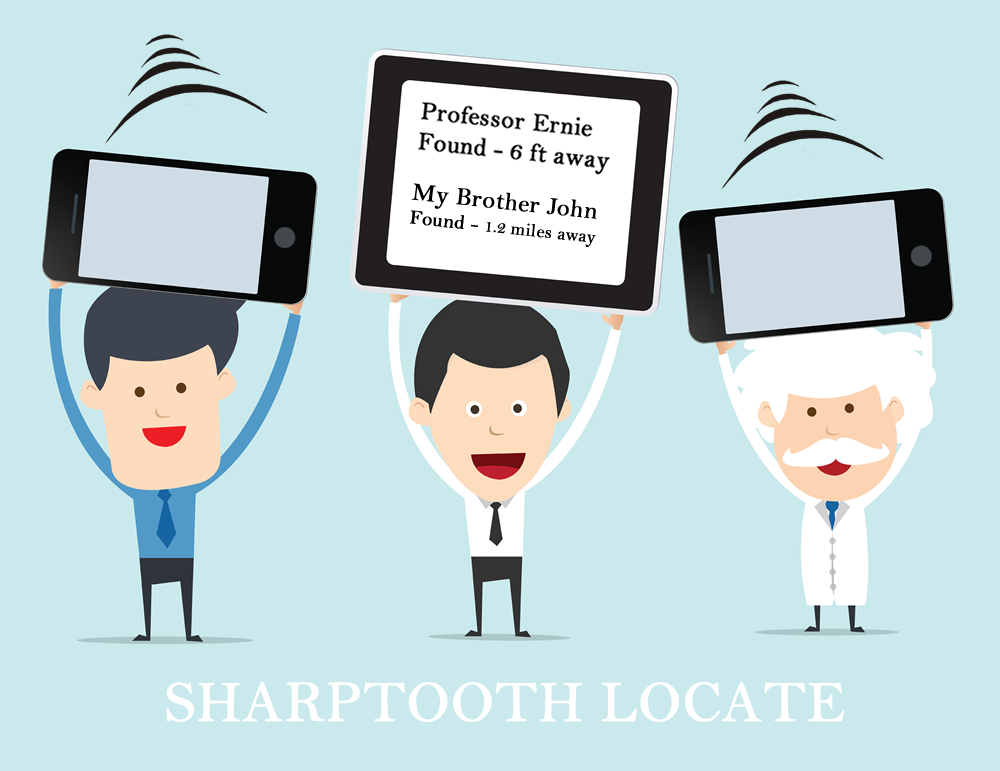 Sharptooth Locate Mobile APP is a person tracking system utilizing Beacon & GPS Technologies.
Turns your phone into a Beacon and GPS Tracking Device. Phone acts as a receiver and transmitter for short and long range distances.
Retailers: Detect within feet when your potential customers are near. Send them a special offer when they walk into your store.
Load the APP. Add people to your Locate Group. Thats it! The APP will start transmitting and receiving locations.
• Locate family members
• Locate work associates at an event
• Know where friends are
• APP is free - NO monthly fees
Get the APP
Available Now for Android 5.0 or greater. It's free!
Sharptooth AI
Sharptooth AI is a service that allows APPs, Nodes, Services, Robots, Games, Devices, Machines or Software to exhibit intelligence.